Workshop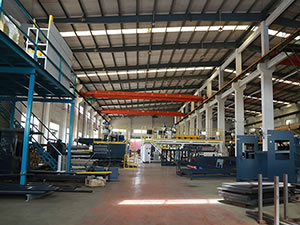 Workshop 1: Manufacturing Workshop
Ztech strictly controls each manufacturing section, from the machining, quality inspecting, and assembling of mechanical parts, to the overall testing of assembled machine. Ztech makes sure that each machine sent to customers can be use directly without any further configuration.
---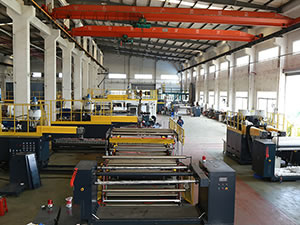 Workshop 2: Assembling Workshop
Assembling workshop is responsible for manufacturing operation and management, organizing manufacturing, and making sure that manufacturing tasks are fulfilled.
---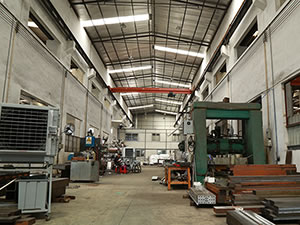 Workshop 3: Electrical Workshop
Electrical workshop is responsible for assembling electric cabinet, setting up of PCBs, making sure machines are operating regularly.
---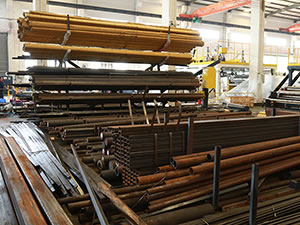 Workshop 4: Repository Workshop
Repository workshop is responsible for collecting, dispatching and storing inventories. It is also responsible for book keeping and keeping track of inventory shortage.
Equipment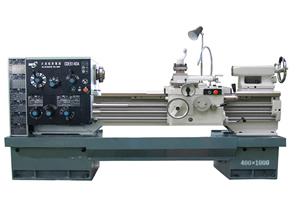 Lathe
Lathe is a machine that cuts revolving work pieces with lathing tool. Drilling tool, reamer, screw tap, knurling tools can also be installed in a lathe to perform various machining.
---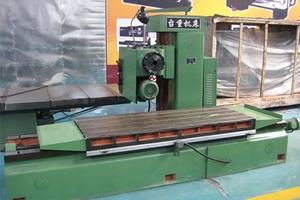 Face Lift Milling Machine
Face lift milling machine has a very big machining range, it is suitable for face milling of casting or steel and planar milling of plastic mold frame. Face lift milling machine can be used for various special-shaped face machining such as drilling, milling, hole-boring in extra-long work pieces.
---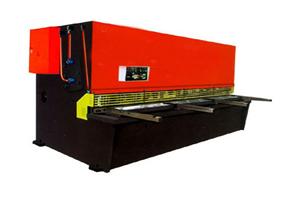 Shearing Machine
A shearing machine is a machine that cuts sheets with one blade reciprocating a straight line against another blade. With moving upper blade and stationary lower blade having a reasonable distance, shearing forces are applied to sheets of various thickness, making sheets fracture and separate with demanded dimension
---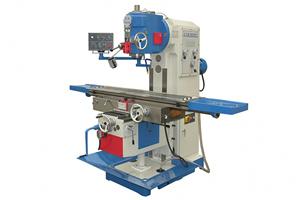 Vertical Milling Machine
Vertical milling machine is suitable for machining various work pieces' plane surfaces, beveled surfaces, grooves and holes. Because of its ample power and stiffness and speed range, it can be used in high speed cutting with carbide tool.
---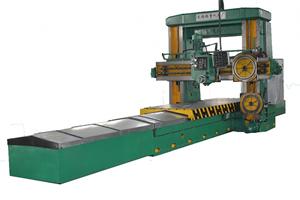 Milling Machine
Milling machine is a mill with gantry frames and long horizontal machine body. Multiple milling tools can be operating on surfaces simultaneously, suitable for producing plane surfaces and beveled surfaces for big work pieces in batched or large amount manufacturing.
---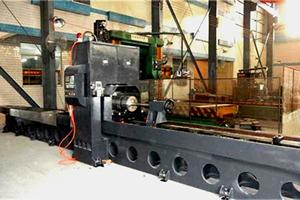 Bubble Digital Drilling Machine
Bubble digital drilling machine is primarily used in drilling, reaming and screwing. It is easy to operate, flexible and stable in precision.
---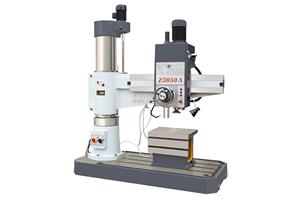 Radial Drilling Machine
Radial drilling machine is widely used in the manufacturing of single work piece or small number of work pieces, it is used to drill holes in heavy parts with big volume. It has a very wide machining range, suitable to make various threaded holes and oil holes.
---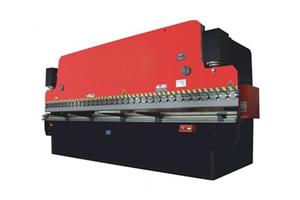 Hydraulic Sheet Metal Bending Machine
Bending machine is a type of machine capable of bending thin sheets. When put in use, electricity flows from wire to coil, producing attraction force to the pressure plate, thus performing the fixation of the thin sheet between the pressure plate and the base. Because of its electromagnetic nature, multiple pressure plates can be made to meet the demands of various work pieces. And machining of work piece with side face is also possible.